Simply assign
Business to the right – Private to the left – Awesome simple! The commute can also be added with one click.
Overview
All trips are automatically transferred to the app. The start screen displays important information at a glance.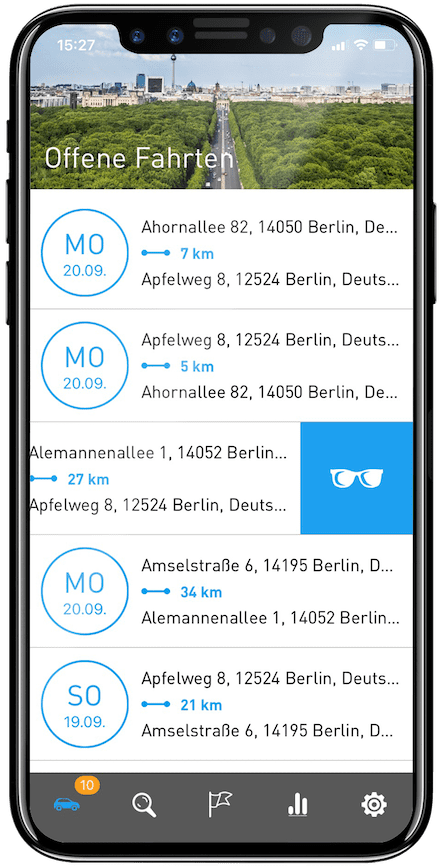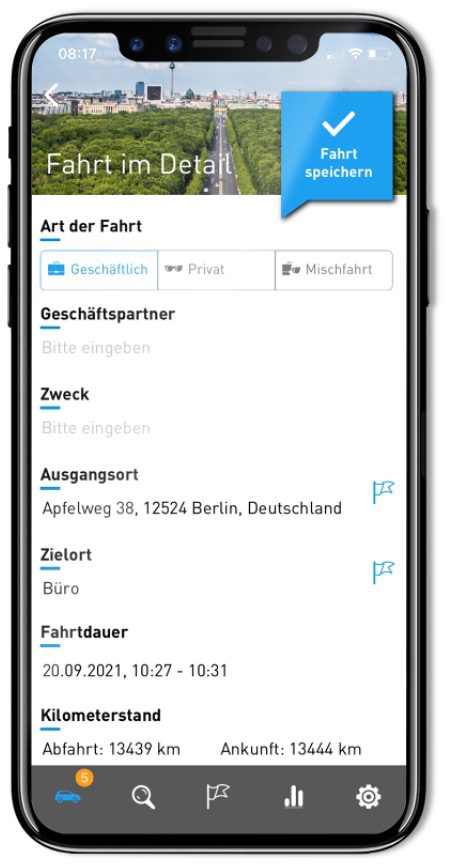 Purpose, Partner, Commute
After a trip has been assigned as a "business trip", the purpose, business partner, commute and notes can be added. Commute and notes appear in a separate column in the export. Under the Notes field, you can add important info like drivers, detour details and so on.
Hotspots
Frequently visited places can be assigned to the "hotspots". The next time you drive to these addresses, it only takes one click, because AutoLogg already fills in all the important details for you.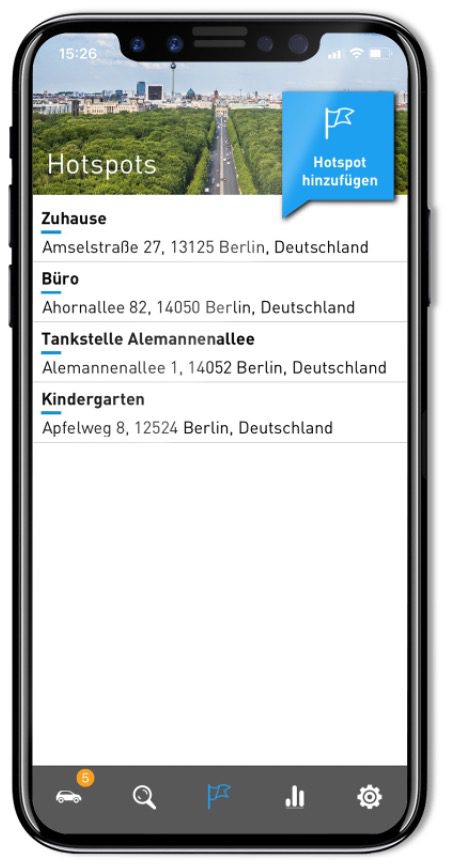 iOS and Android
The AutoLogg app is available in Google Play Store and iTunes Store. After registering on the AutoLogg web portal and plugging in the box, you can log in to the app with your registration data.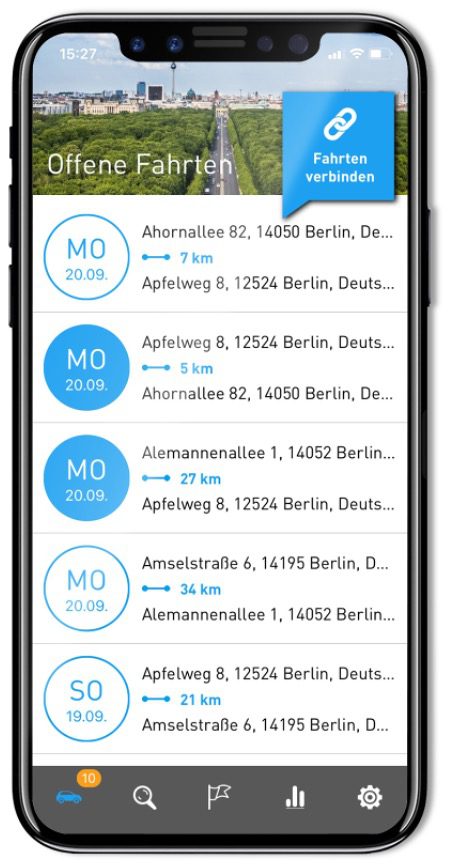 Connecting trips
Journeys can be easily connected and assigned together. Please note: no already assigned trips may be in between.

OR
simply separate them again.
Mixed Trips
One Trip can be assigned to a private and business part using the "mixed trip" feature. To do this, click on the trip and slide the scale to the left or right as desired. For the business part, the business partner and purpose must be entered.
In the export, the assigned shares appear in the respective column, depending on the type of trip.
You prefer to edit your trips via PC?
The AutoLogg Web Trip-Editor