Discover the most important functions of our digital logbook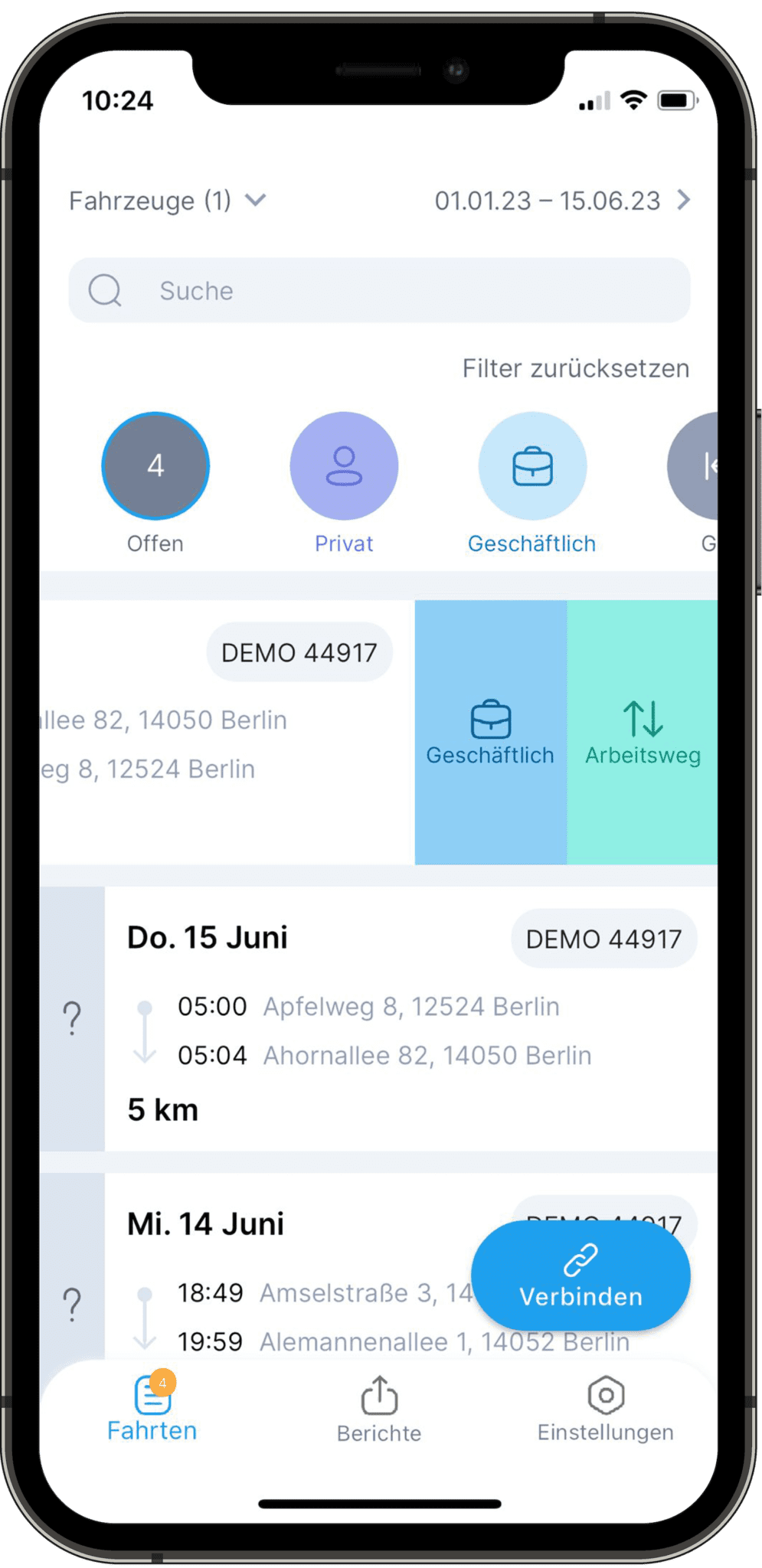 Simply assign
Business to the left – Private to the right. The commute can also be added with one click.
Overview
All trips are automatically displayed in the app. All trips that are still open as well as those that have already been assigned appear on the start screen.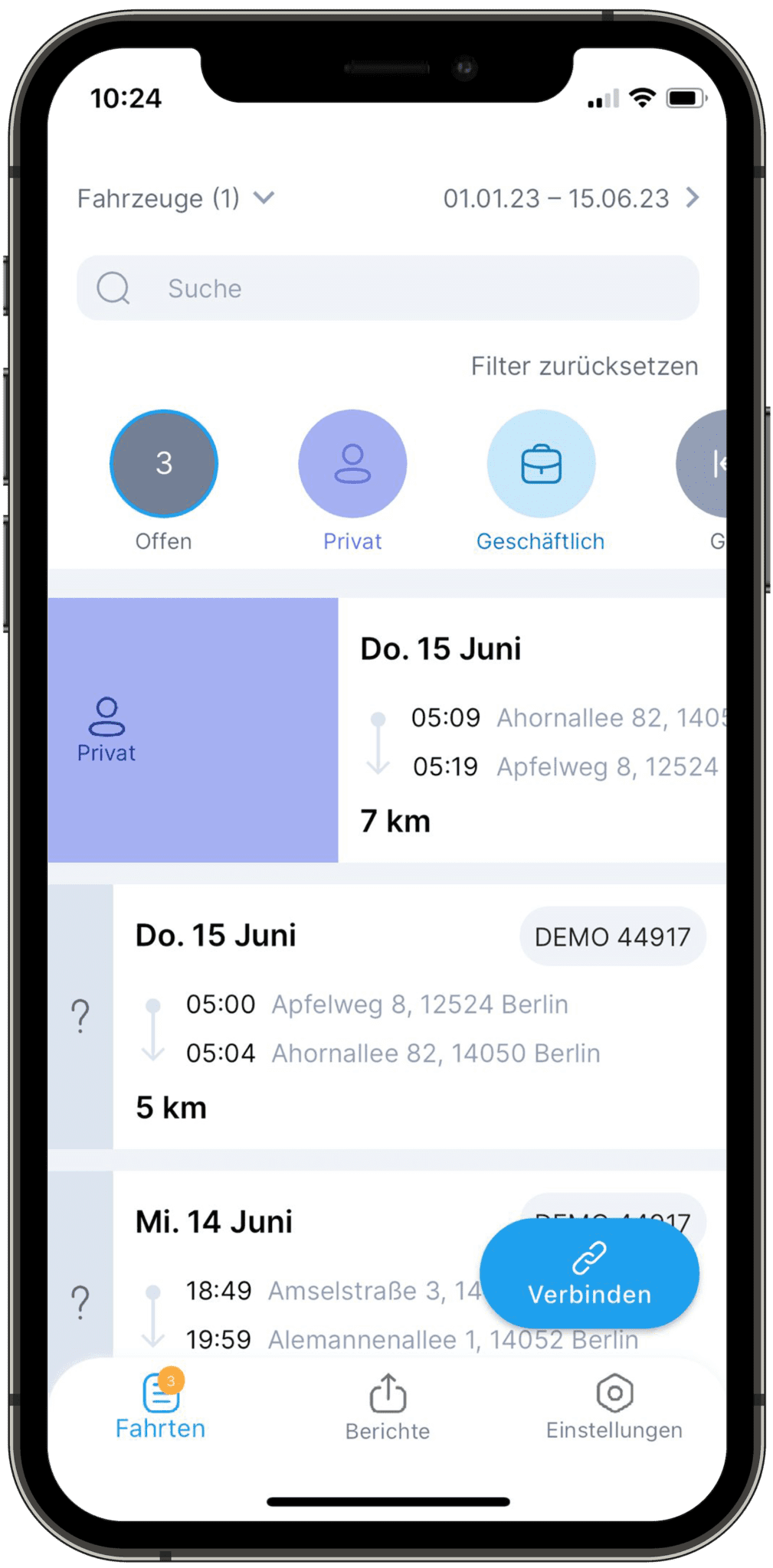 Purpose, partner, notes
After assigning a trip as "business trip", the purpose, business partners and notes can be added. Commute and notes appear in a separate column in the export. With notes you can add important information like redirection details.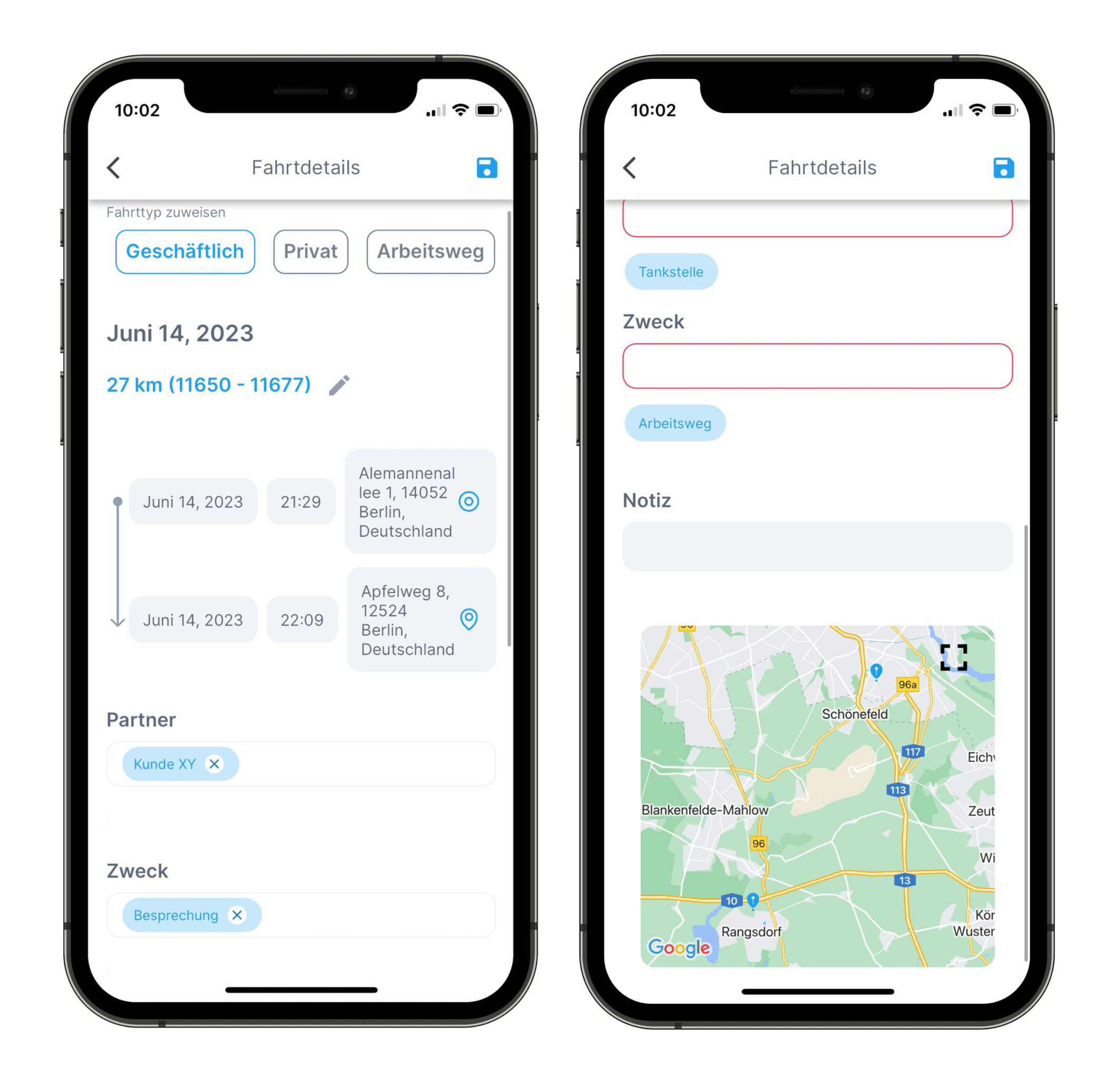 Connecting trips
Journeys can be easily connected and assigned together. Please note: no already assigned trips may be in between.
OR
simply separate them again.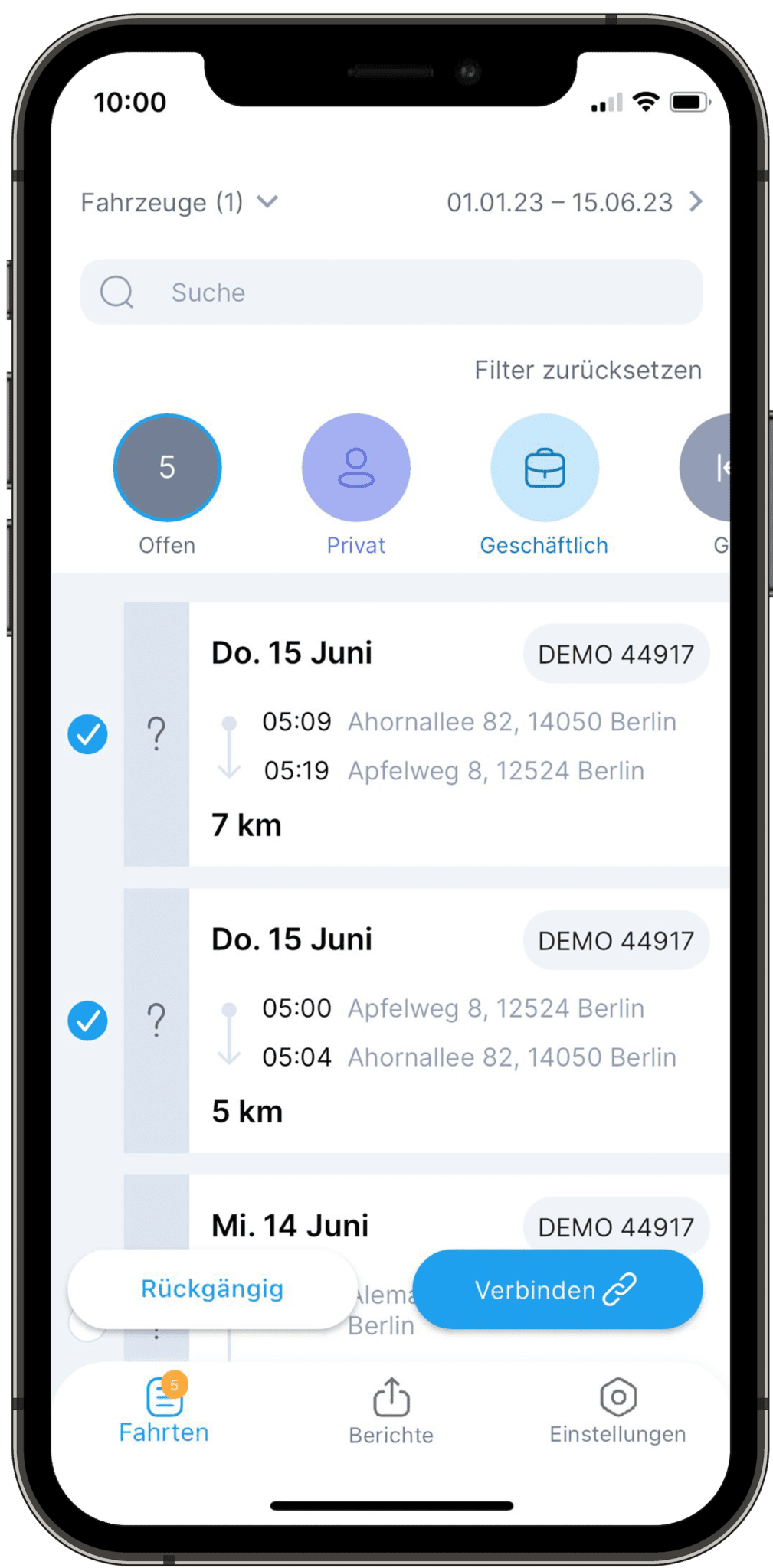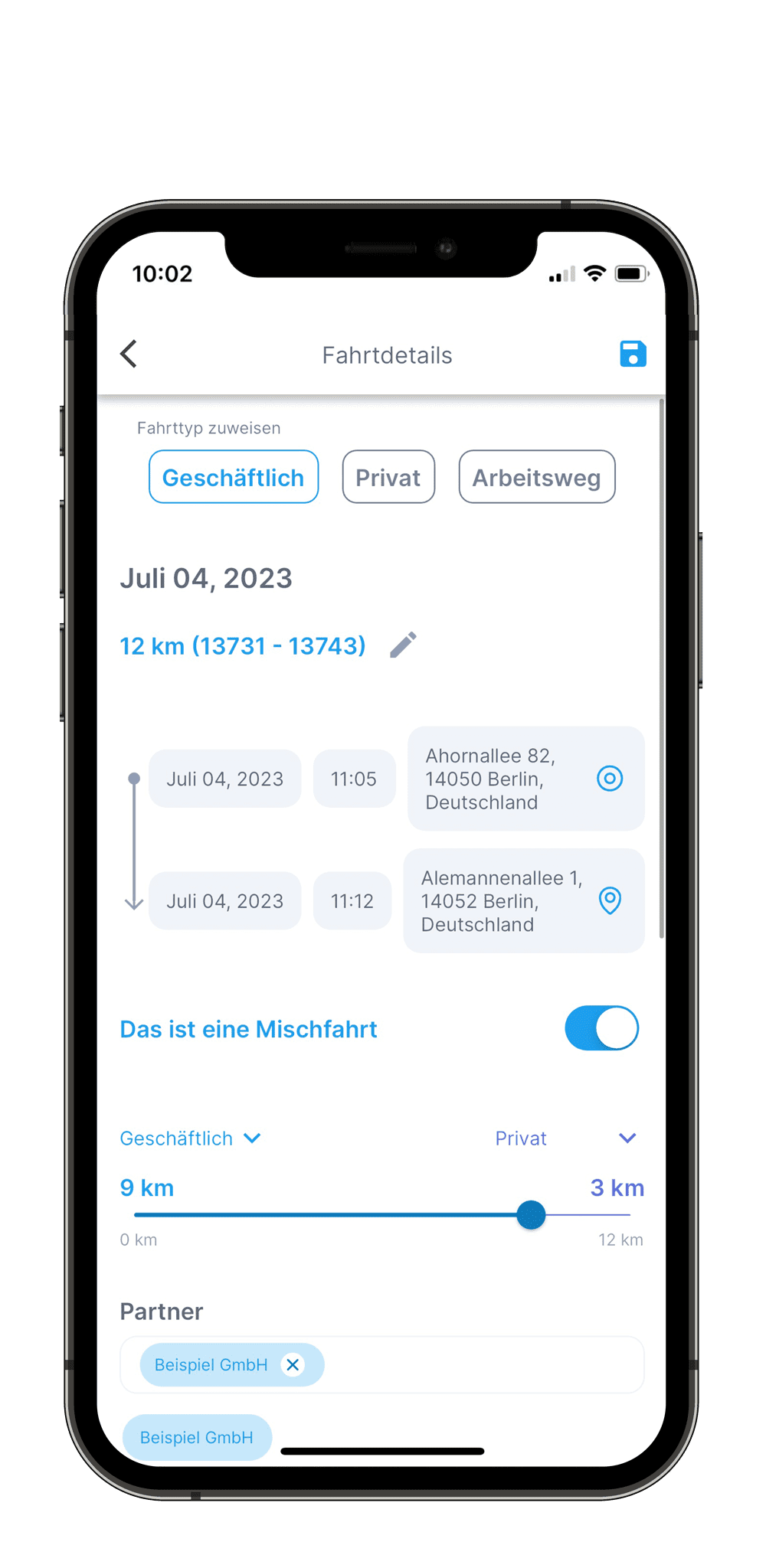 Mixed Trips
Trips can be assigned to different trip types using the "Mixed trip" function. Simply click on the trip, select "this is a mixed trip" and move the scale to the left or right. For the business part, the business partner and purpose must be entered. Use Notes (displayed in a separate column in the report) to describe a detour for the employer or the tax authorities.
In the PDF export, the assigned trips appear in a separate column, depending on the type of trip.
You prefer to edit your trips via PC?

The AutoLogg Web Logbook Editor
Edit your journeys easily on your PC or tablet. With the latest software version of AutoLogg, you can use all the features in the app and on the web, and easier than ever before.