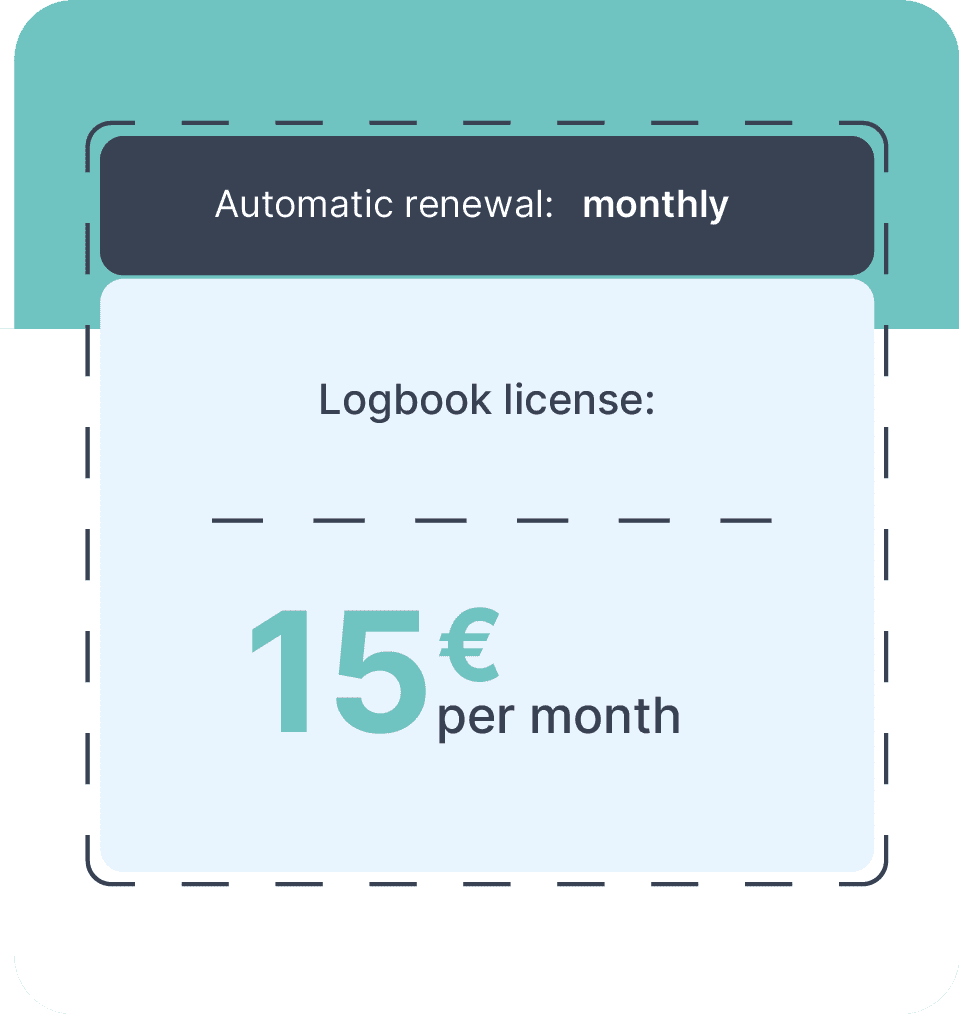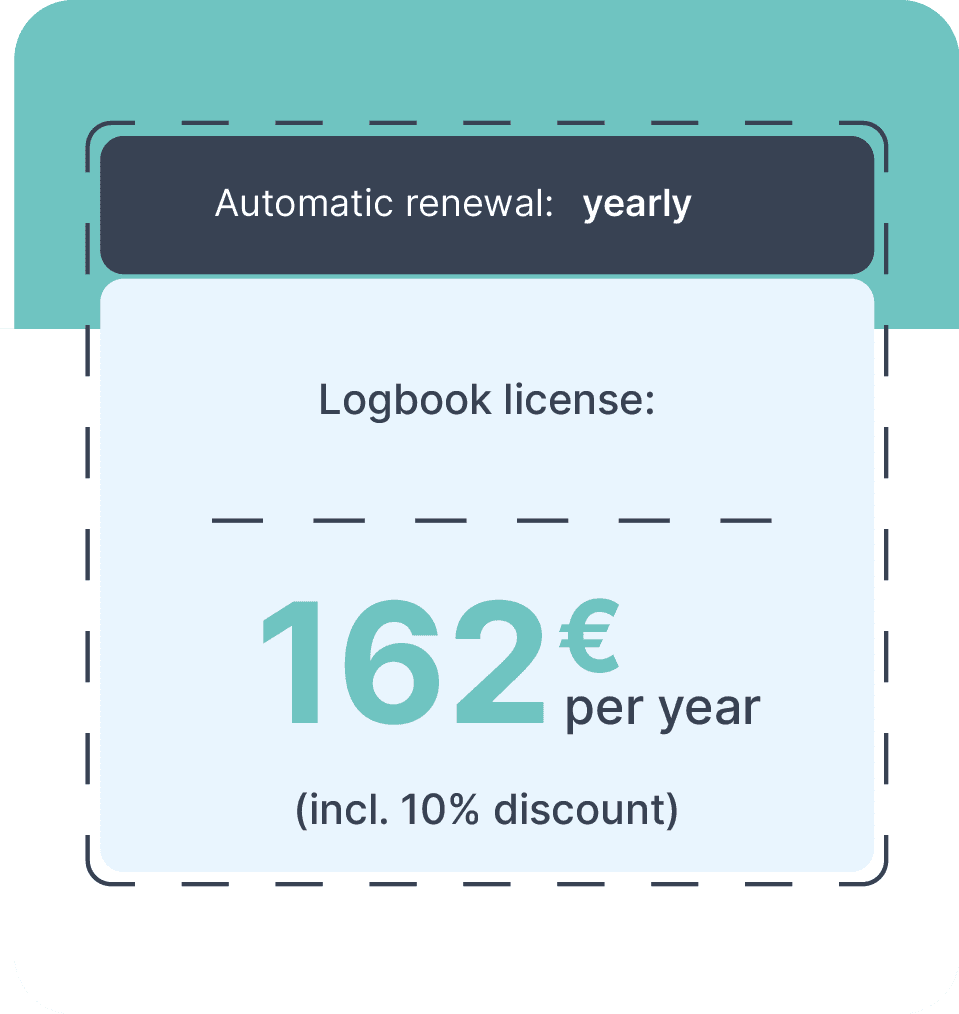 Alles inkludiert:
Hardware (in Sekunden selbst angesteckt),
Software (App: Android/iOS und Webportal),
Datenübertragung in der EU und GB
Details
Gratis Versand
Automatische Verlängerung der Nutzungslizenz
Shown is the price for renewal of one license. You need an active license for each vehicle.
Still all included:
License for use
App (Android und iOS)
All updates
To make it easier for you to renew AutoLogg, your license will be automatically extend on a monthly/annual basis (depending on your payment method). If you do not wish to do so, you can cancel at any time.
In order to be able to view your orders, manage your subscription and change data, you need to create an account once for your orders. You define your access data yourself during the order process.